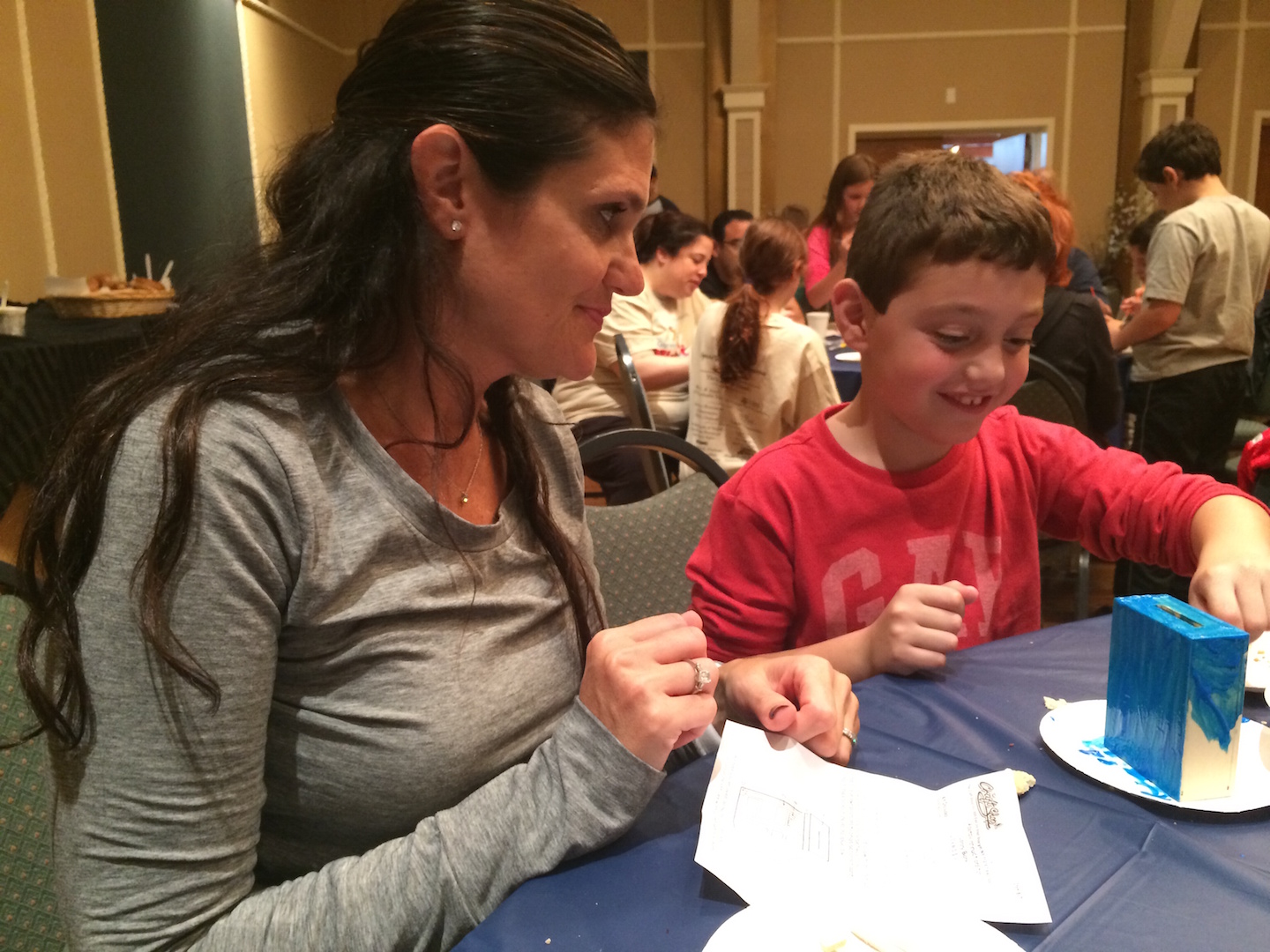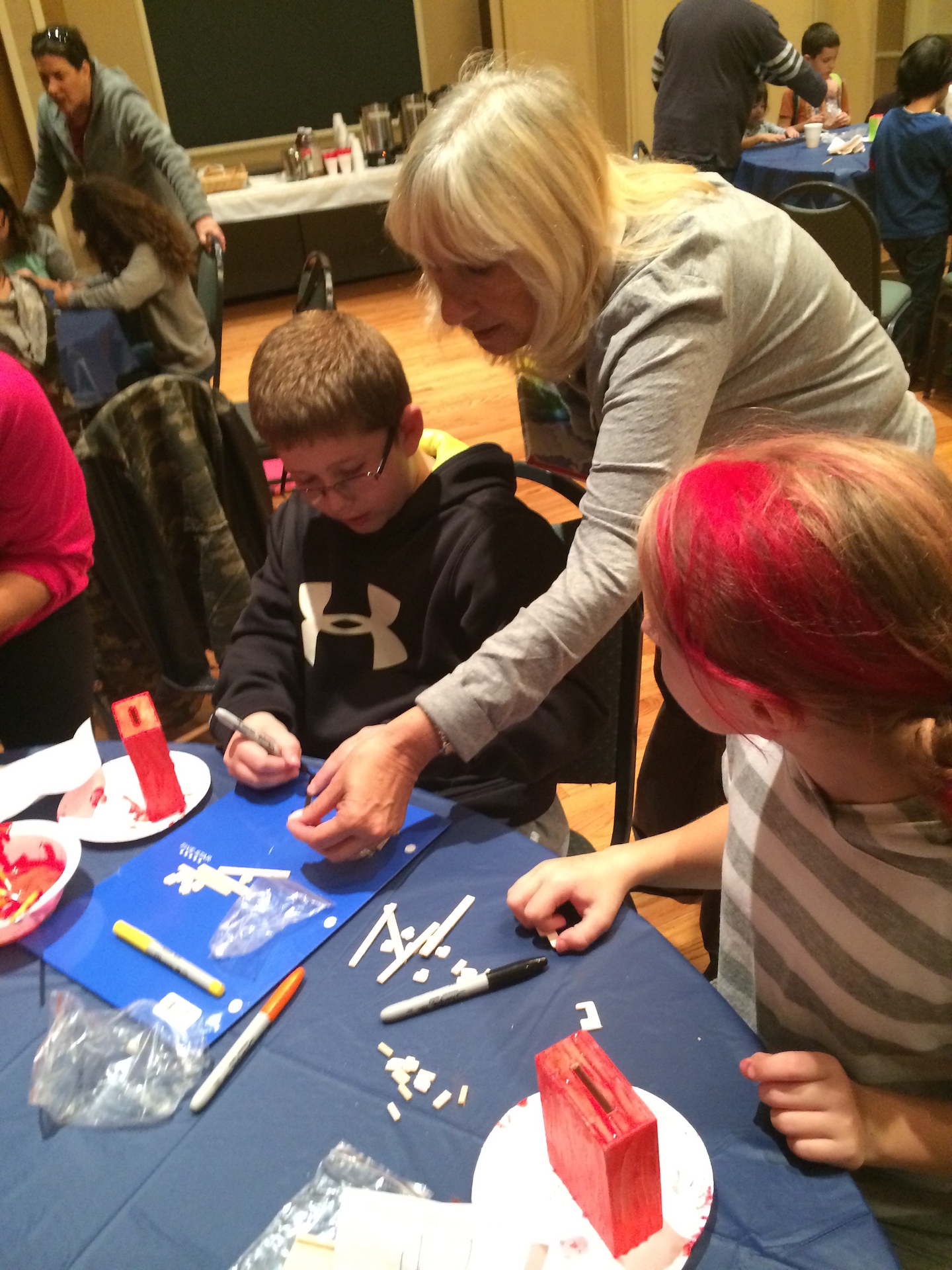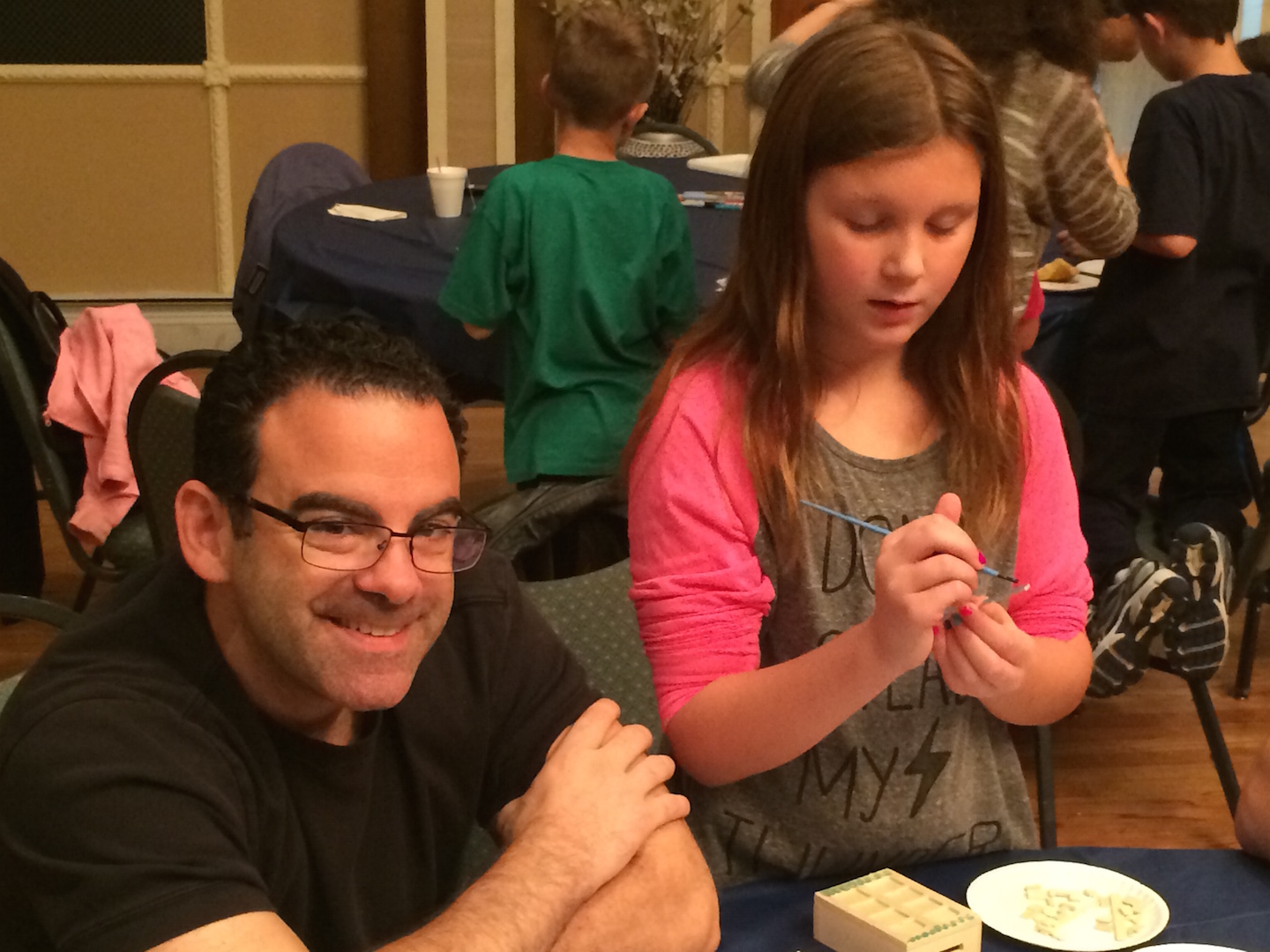 PACT: Parents and Children Together
For those families seeking a different type of involvement in Jewish learning and living as a family, the Religious School offers PACT for fourth, fifth and sixth grade students. This is a one-day per week schedule for the students and more flexibility and choices for families. Call the Religious School Office for more details on this innovative program.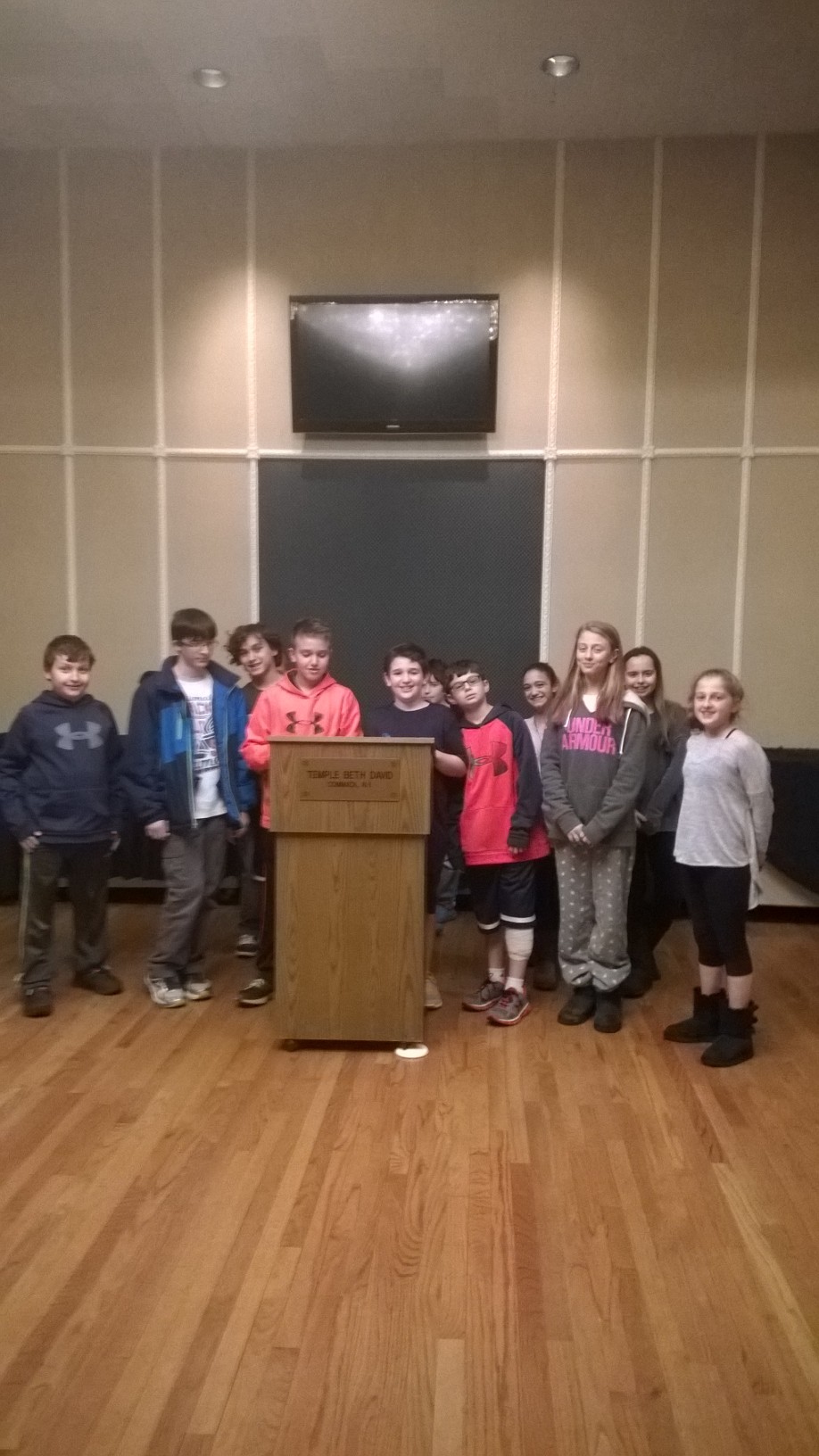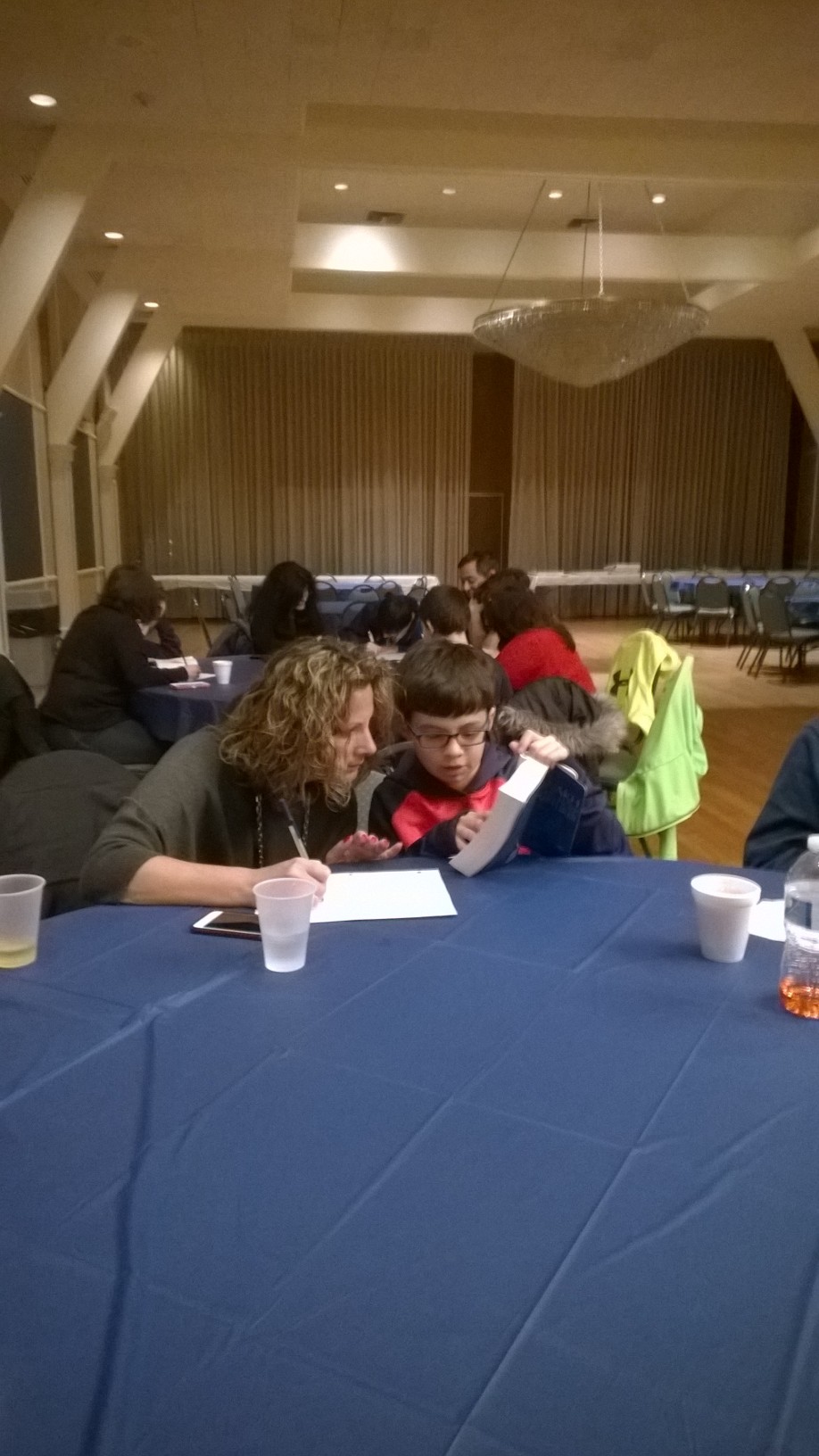 Sixth Grade "Adopt-a-Grandparent" Program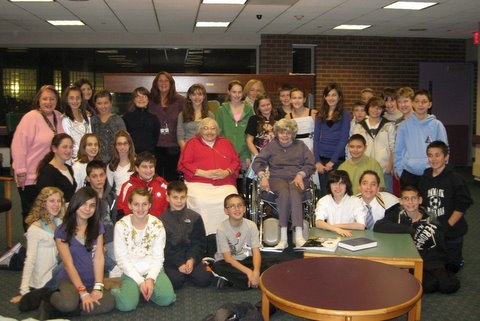 Students in sixth grade visit their "grandparents" from the Gurwin Center during the Chanukah season and at the end of the school year. At these visits, the students perform songs and sing with the residents. Throughout the year, students and "grandparents" share notes and cards. Often the classes send gifts to the "grandparents" in honor of a birthday too!
Grade Level Family Programs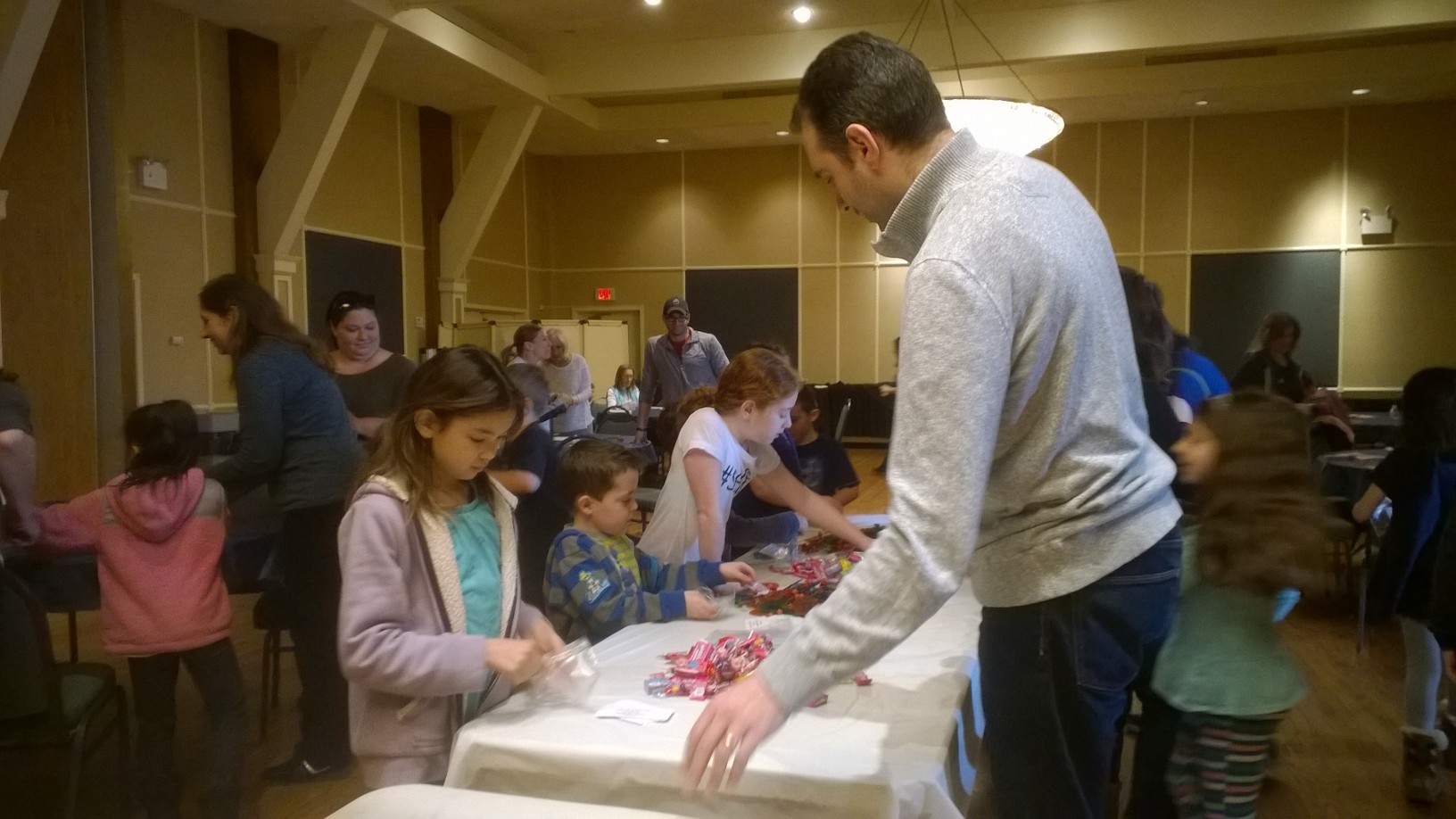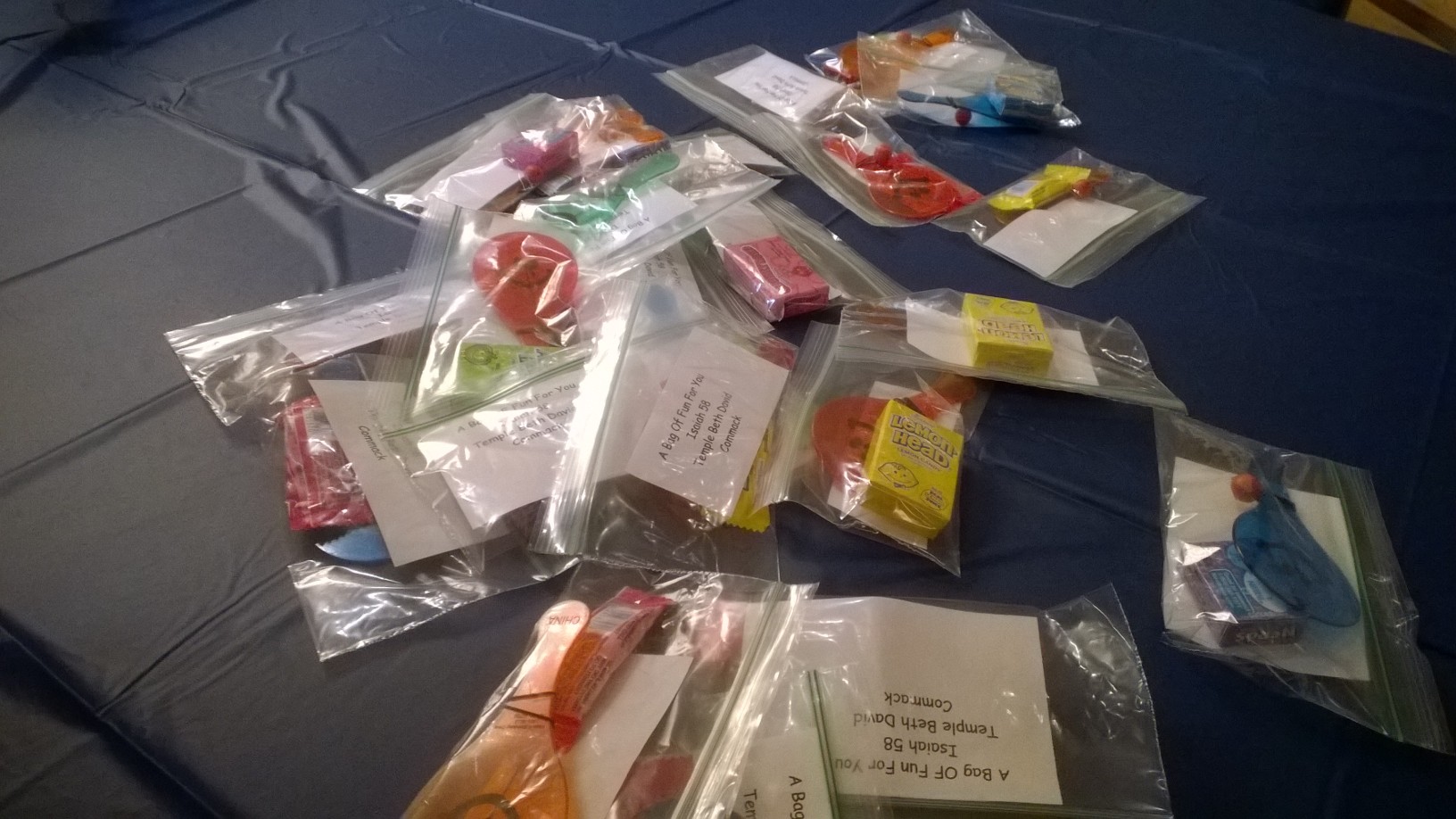 Second & Third Grade Families Learn about Purim, make groggers and assemble 'Bags of Fun' for Children in need